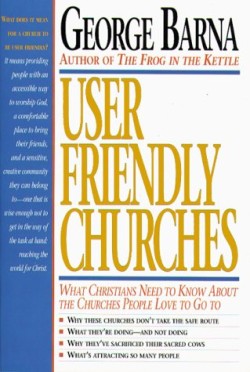 Media Information:
Copies in the Resource Center:
Summary:
Is your church user friendly? The apostle Paul shared that he was willing to use all means to win the lost with the gospel of Christ (1 Corinthians 9:22). Today's growing churches are putting Paul's words into practice as they reach out to their communities. And as they remain centered on the Bible and committed to spiritual purity, these creative, adventurous churches are consistently attracting people.
With practical and challenging information, User Friendly Churches will encourage you to consider the principles behind the success of these extraordinary churches. And as you understand the principles that make these churches effective, you'll be better able to develop your own strategies for reaching people through your unique ministry.