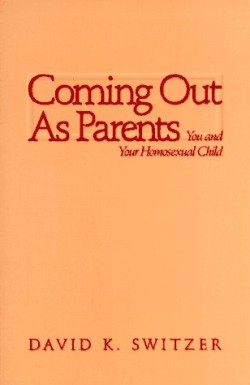 Media Information:
Copies in the Resource Center:
Summary:
How do parents respond to the knowledge that their child is gay or lesbian? David Switzer, in a complete revision of his best-selling Parents of the Homosexual, helps parents understand their feelings and reactions to that knowledge and clarifies what it means to be homosexual. He explores recent scientific, social, and biblical information about homosexuality, emphasizes the need for reconciliation, and deals with common parental responses to a child's disclosure. He also provides a listing of additional resources for further assistance.
This book is for parents of gay or lesbian children as well as for pastoral counselors and clergy engaged in family outreach. Children, too, can benefit as well, from understanding their parents' struggles with this issue.