Download the brochure | Download the letter
Dear Friends,
Since 2002, Westminster College has offered a very special scholarship opportunity to PC(USA) young men and women. The scholarship was designed to invite students who are outstanding both in their academic abilities and church involvement to consider Westminster as their college choice.
Every year, the scholarship has increased. Every year, the students who receive the scholarship continue to pursue excellence in faith and academics on our campus. Every year, we pray for more churches to offer this wonderful opportunity to a young person.
Because Young Presbyterian Scholarship students are exactly the kind of student Westminster desires, we are inviting congregations to nominate two (2) students, and not just one. And we have moved our deadlines for nominations to December 1st, with student application deadlines having changed to December 15th, simply due to the fact that pastors do not see some of these students on as regular a basis as a teacher or coach. In addition, the scholarship has been increased to $18,000/year or $74,000 over four years.
We are serious about education, and serious about getting outstanding students to continue pursuing knowledge and faith with us here at Westminster College. We hope that your Presbytery will encourage nominations through your website/informational materials and will keep the enclosed brochures in your resource offerings for pastors, youth pastors, CE directors and members. My contact information is on the brochure, and I would encourage questions.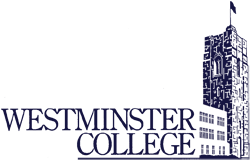 Many thanks and many blessings,
Carey Anne M. laSor
Assistant to the College Chaplain & Coordinator, Young Presbyterian Scholars Program
Westminster College Box 66 New Wilmington, Pennsylvania 16172-0001
Telephone (724) 946-71 17 Fax (724) 946-6090 www.westminster.edu/spiritlife