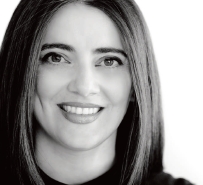 Rana Khoury, Vice President of DAK University College/Diyar, shares the challenges and history of the work in Bethlehem. In its 21st year, it is the third largest private employer, touching the lives of 60,000 in the Bethlehem Region, which is under Israeli occupation.
The conversation will include:
Civic Engagement – a program for young adults
Publishing
Awards
Building
Womens' Soccer in Palestine
Dar al-Kalima (DAK) University College/Diyar
Life Long Learning
Artistic Expressions
The Partnership the Presbytery of Ohio Valley shares with this work in Bethlehem includes education. Rana is here as part of that partnership. Find a location and come. Hope is what they do in Bethlehem.
Saturday, March 12, 3:00-4:00, Womens' Retreat, Henryville
Saturday, March 12, 5:00 pm, Jeffersonville First, Saturday Worship
Sunday, March 13, 11:00-noon, First Presbyterian Columbus, 512 Seventh St.
Sunday, March 13, 3:30-5:00 pm, Corydon Presbyterian Church
Monday, March 14, 2:00-4:00 pm, Franklin College Classes
Monday, March 14, 6:30-8:00 pm, Bartholomew Library Red Room, Columbus
Tuesday, March 15, 3:00-5:00 pm, Hanover College, 137 Science Center, Hanover
Information: email Jo Lucas or call 812-342-4850.