First Presbyterian Columbus is honored to host the Rev. Adam Russell Taylor, President of Sojourners, as a Laws Lecture speaker
Event Details:
When: Sunday May 7th, 3:00 pm lecture
Moderated Q&A with speaker and reception to follow
Where: First Presbyterian Church, 512 Seventh Street, Columbus IN
Speaker: Rev. Adam Russell Taylor, president of Sojourners, an ecumenical Christian organization that works to advance justice and peace
Title: Where do we go from here? Toxic Polarization or the Beloved
Community?
"In A More Perfect Union (book upon which the lecture is based), Rev. Adam Russell Taylor,
president of Sojourners, reimagines a contemporary version of the Beloved Community that will inspire and unite Americans across generations, geographic and class divides, racial and gender differences, faith traditions, and ideological leanings. …The pursuit of the Beloved Community can help cure deep polarization and partisanship that is crippling our politics and culture, enabling our nation to live up to its best ideals and realize a more perfect union." [Front matter, A More Perfect Union]
About the Laws Lecture Speaker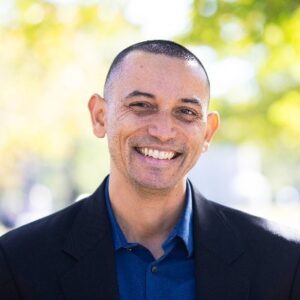 Taylor previously led the Faith Initiative at the World Bank Group and served as the vice president in charge of Advocacy at World Vision U.S. He has also served as the executive director of Global Justice, an organization that educates and mobilizes students around global human rights and economic justice. Taylor is a graduate of Emory University, the Harvard University Kennedy School of Government, and the Samuel DeWitt Proctor School of Theology. Taylor is ordained in the American Baptist Church and the Progressive National Baptist Convention and serves in ministry at the Alfred Street Baptist Church in Alexandria, Va. Follow him on Twitter @revadamtaylor